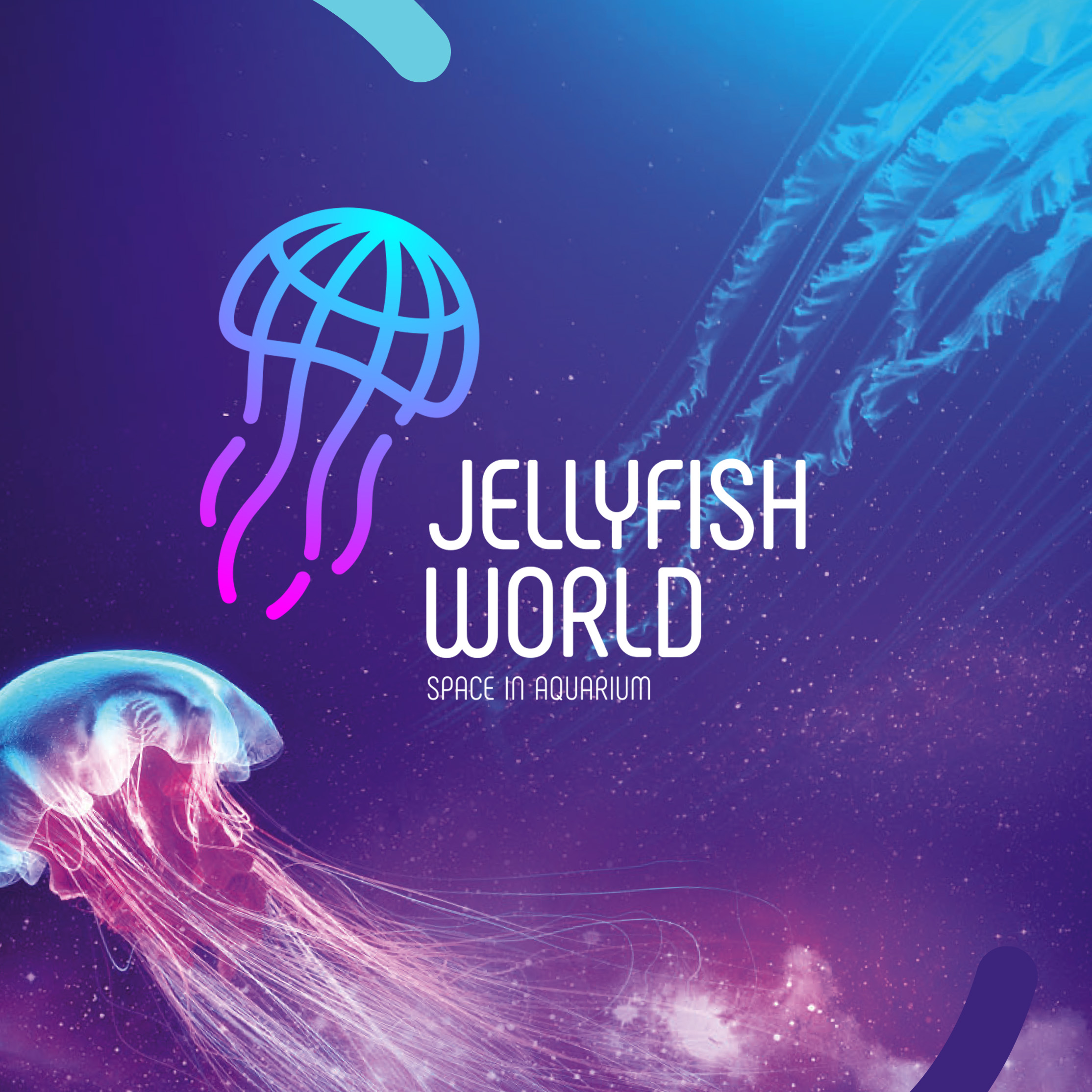 Main permanent installation
Together with the current visual identity for the Jellyfish World, we have been tasked with creation of the main permanent installation around the biggest aquarium. Almost cubic space with an elliptical aquarium as its center piece was a great challenge for creation a custom content loop. Fascinating movement of the jellyfish become the base of the future concept for animation and ambient story that fills the whole view of the spectators.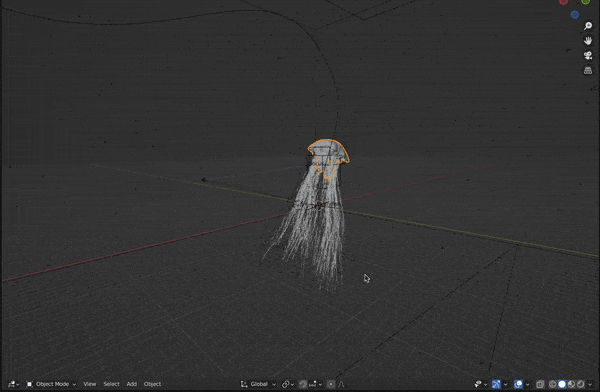 Production
We needed several variants of the main character - jellyfish - to create a complex content. After its creation it has been used for the installation as well as the identity as an 3D illustration piece.
3D animation itself was setup in Blender 3D where it followed strict pixel map for the camera setup. Concept was based on the hypnotic movement of the jellyfish as well as the ambiance which is very calm and relaxing.
We've created a custom loop with length about 8 minutes, which has been updated to 10+ minutes thanks to the flexile technical setup that serves the 5-projector setup.

The result
Final composition was underlined with custom created music and SFX. Projection is running every day from opening to closing of the venue. It's seen by up to a thousand people on daily basis. Flexible technical setup leaves us option to update the content in the future. The Jellyfish World has become iconic attraction in Prague, and we're very proud we helped to its success.
One minute extract from the final installation
You can visit this installation any day of the week in opening hours.