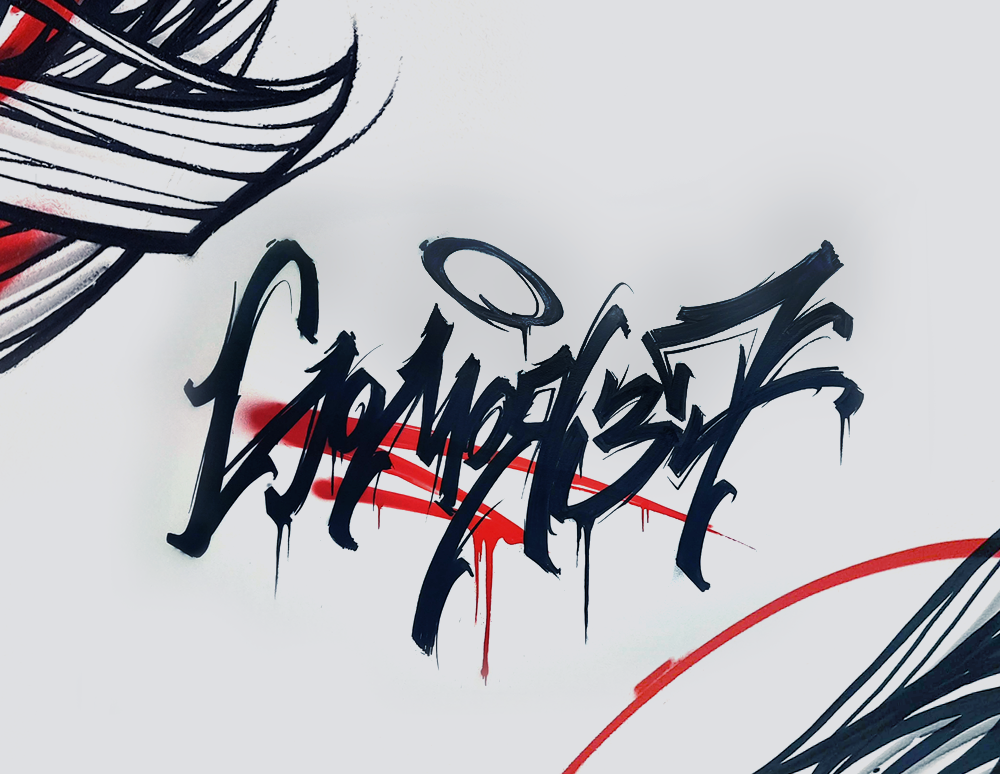 FEROMON BARBER
For the men's barber shop called Feromon (eng. meaning pheromone), this is already the second redecoration of the salon.
The painting of the entire interior is based on the concept of stylised hair, from which scorpions are created. The owner and excellent barber Fanda is just born under the sign of Scorpio, and his imaginary claw will tickle you like no other.
EASTER EGG
In the studio, there is also one easter egg in the form of a logo/inscription on the wall, which the customer only sees correctly after sitting in the chair.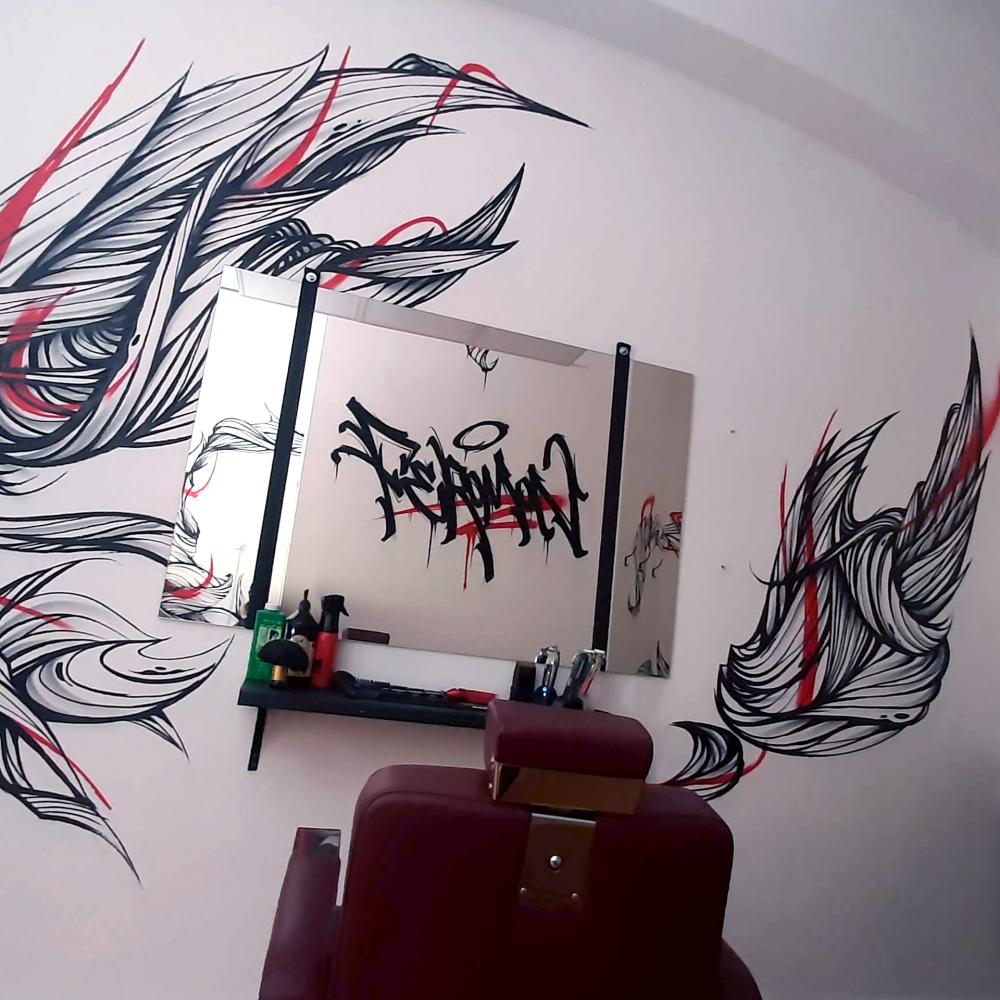 barbershop in full beauty