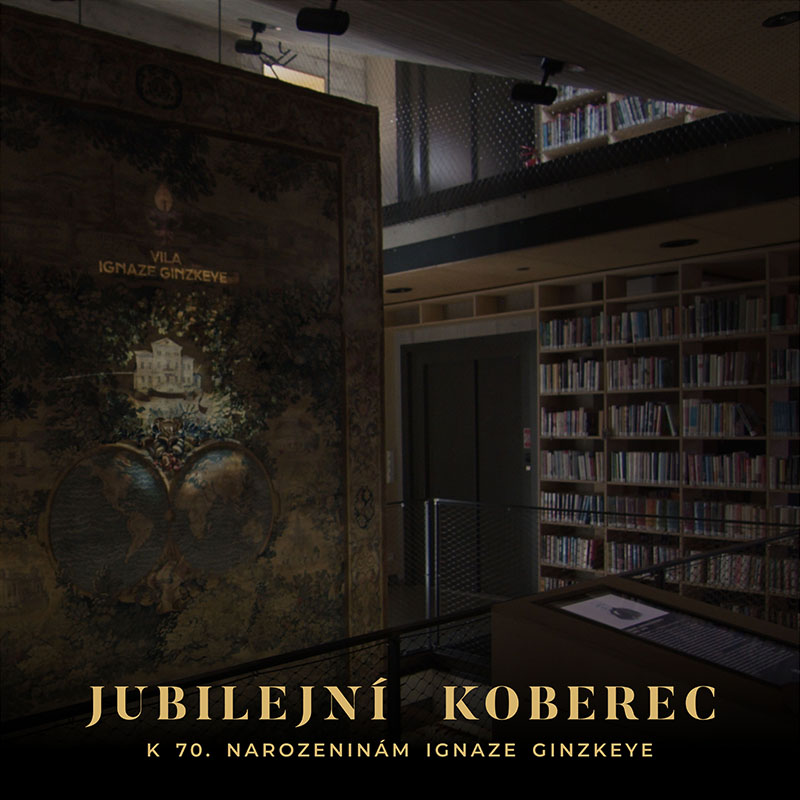 Interactive installation for the Jubilee carpet dedicated to the manufacturer Ignaz Ginzkey on his 70th birthday. The installation was created for the city of Vratislavice nad Nisou and maps its historical events depicted on the carpet. The video mapping is complemented by a touch panel that helps to navigate through the history of the Ginzkey family, the carpet manufacturing in Vratislavice and the magnificent rug itself.
Concept
The city of Vratislavice nad Nisou created an assignment for us to communicate the individual scenes depicted on the carpet and the history of manufacturing in the village. With help of local historians, we created the main areas of topics. We created a proposal for the installation, which was then realised by the company Art vision on the technical side of things. The basis of the content is a maze that travels along the carpet and discovers individual scenes of the carpet and describes them. When scrolling through the content on the interactive panel, animations for individual topics are triggered.
First sketches
The first storyboard is sketched on the texture of the carpet, which determines how the content of the carpet will be used by video mapping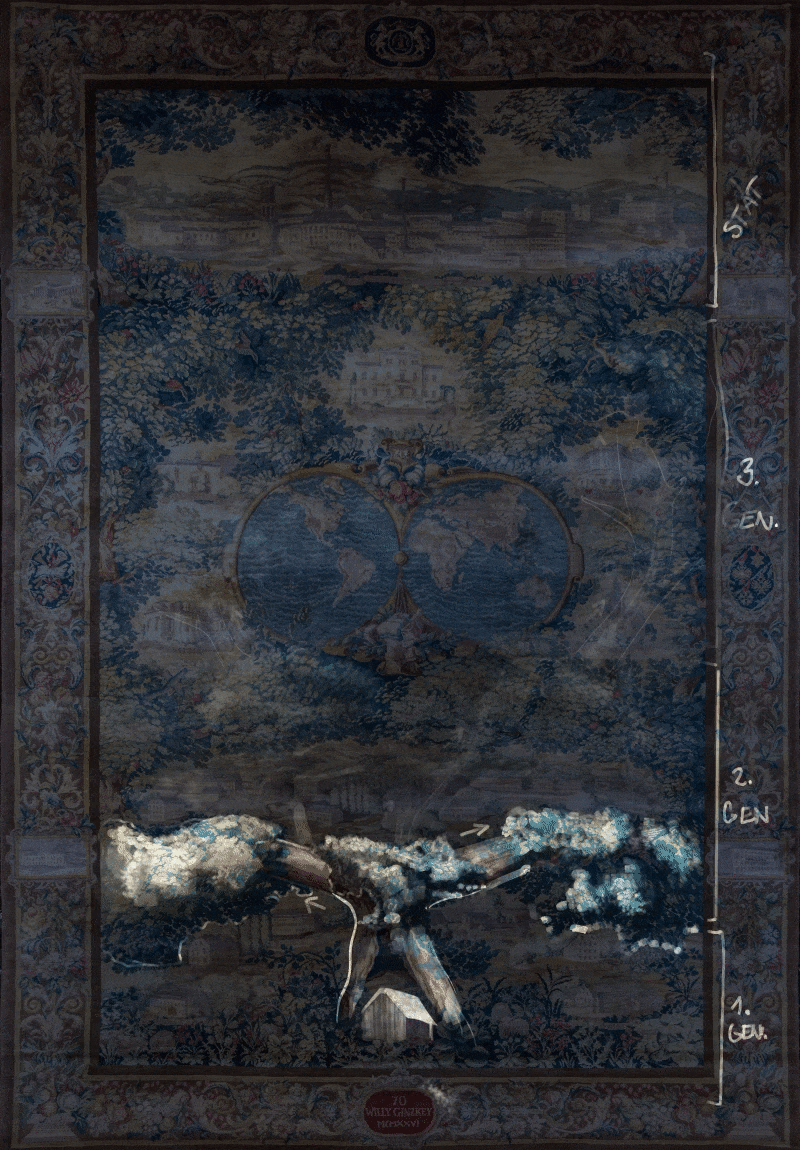 Visualisation
Pre-viz determines the layout of the installation and solutions for technical parameters so that the correct technology can be designed for the installation. For example, the size of the image or the exact location of the projectors are included in the 3D file.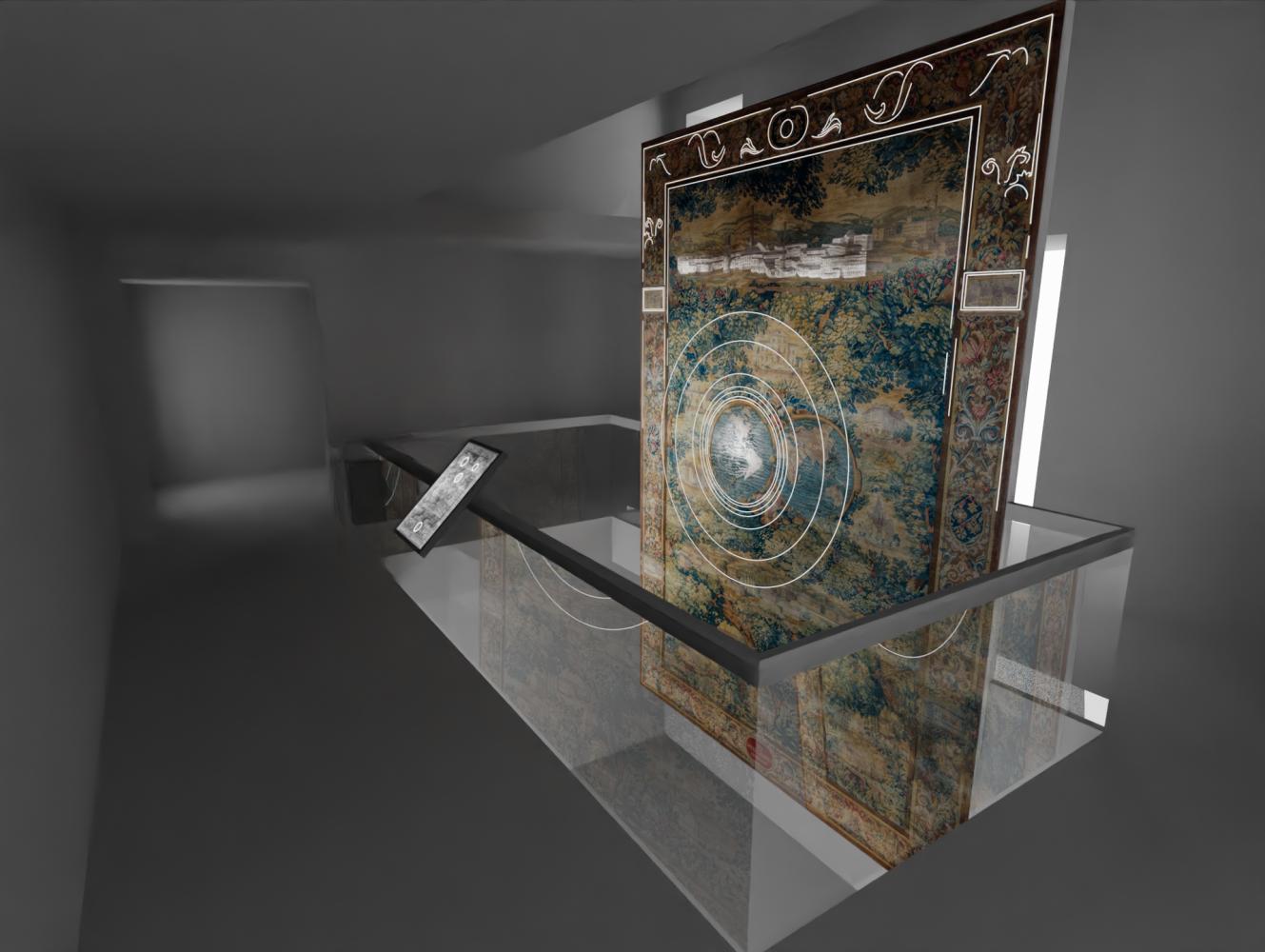 3D modeling
The entire carpet is remodelled into a 3D object as well as its original content (houses, flowers, ornaments). It serves as a base for the new video mapping content and creates wonderful optical illusion.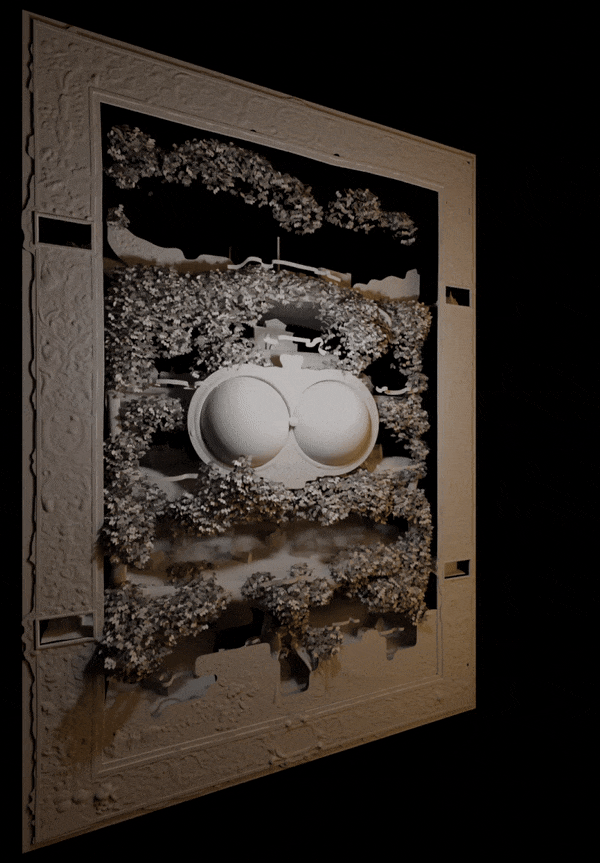 Final installation
The final installation took place in cooperation with the building's architects. The entire installation was enclosed in a block with plywood, including the touch panel. A high native definition projector was selected for the installation to project all the intricate details of the carpet.
Lukáš Kajínek
head of the department of culture, education and sports
Cooperation with colleagues from STROY Studio on the visual presentation project for the Jubilee Carpet in IGI VRATISLAVICE was very effective. We regularly consulted our original idea together with the aim of achieving a functional, realistic and at the same time attractive form of presentation and user-friendly control of the additional information panel. Since the opening of the new library, thousands of visitors have seen the carpet together with the presentation. The feedback is very positive, which proves that the joint project with STROY has become a successful implementation.