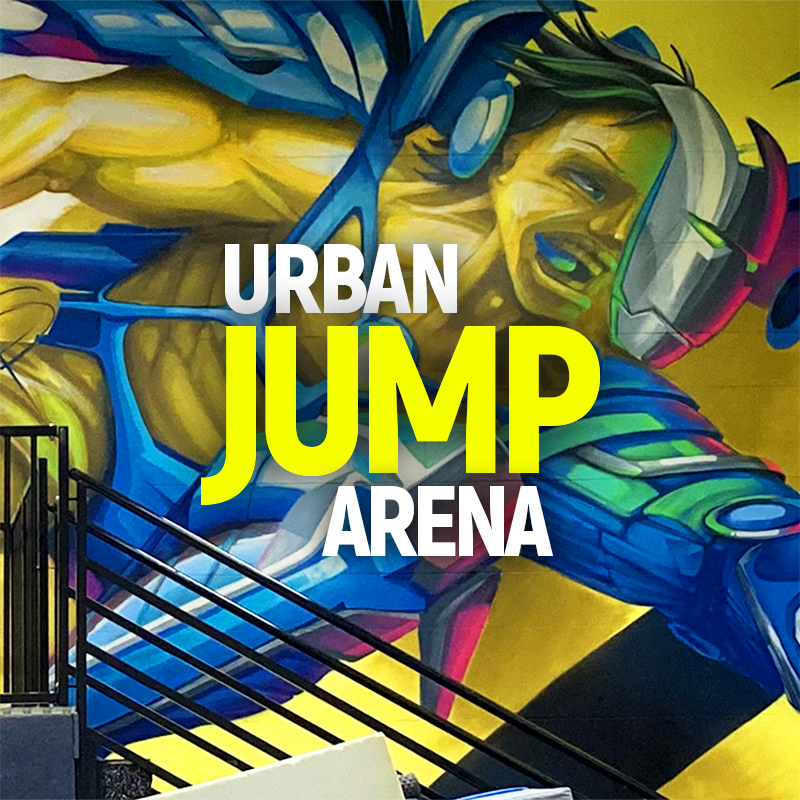 Implementation in the jumping arena
We tried to reflect who the Arena serves. The target group is young teenagers who admire parkour. The unifying element was the popularity of superheroes. We wanted to preserve the energy that accompanies this sport in the place and support it by planting bold colours in the space. In addition to the main theme, we also added Spiderman theme room used for birthday events.
Concepts and sketches
We stuck to bold colours and from the beginning we created the motif as an anamorphic painting that goes beyond the format of the back wall and reaches over the corner and the ceiling, so that the motif appears free and airy.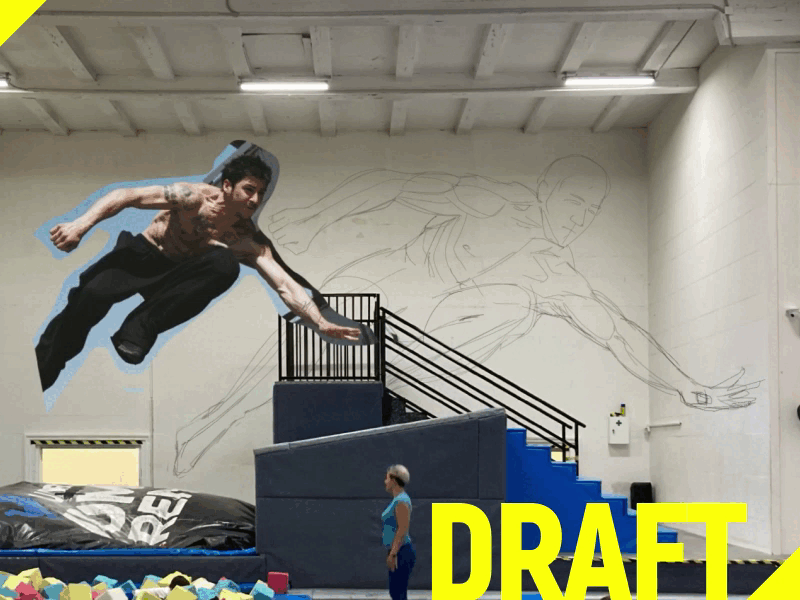 Execution
Timelapse from the realisation. We kept the basic ratios and the anamorphic back wall using the projection. We model plasticity using a pre-selected palette of shades.
In the execution of Spiderman, we emphasise the detail in the form of the clothing texture, because the audience sees the motif from a very close distance.