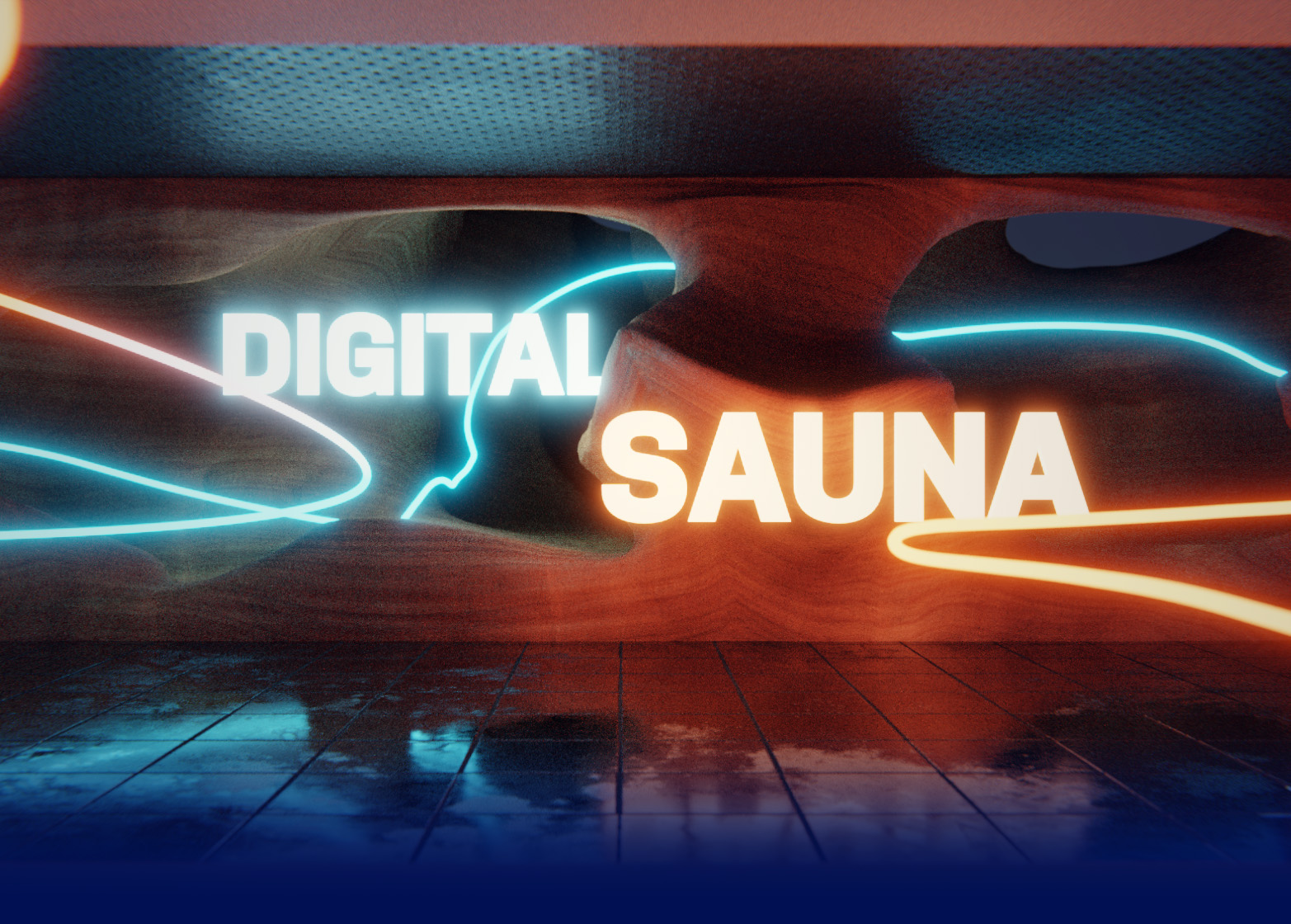 SSSSSPACE In MAX FITNESS
Our unique studio concept is developed with every project we use it for. This one was not an exception. Already tested technical solution was further improved for this space full of relaxation and rest offered in between sauna sessions for the Max Fitness Prague visitors.
Construction

Big advantage and almost necessity was the cooperation already during the construction of the space. We could localise the best spots for the projectors and AV tech to cover the biggest possible chunk of the wall. At the same time we could ensure that the walls will be readily prepared for the custom printed wallpaper.
The space required covering three connected walls with relaxing content. We connected three cameras in Blender and masked out to perfectly match the setup. Client wanted us to go with Antelope Canyon as an inspiration, so we created labyrinth of canyons that emphasised the space and created the best illusion of the depth in the scene.
Content

The content has specific goal and setting. Space is used in between sauna sessions for 15-30 minutes and projection is a ambiance the sets the mood and also the main lighting. We came to create a very detailed rich content that can cycle couple times and there's always something new to get interested in visually. Slowly moving subjects intertwine and move through the canyons playing with the light and the depth of the image. In 6 minutes the sun rises, goes through the sky and sets three times to change the perception of time in the room.
Edit from the final instalation