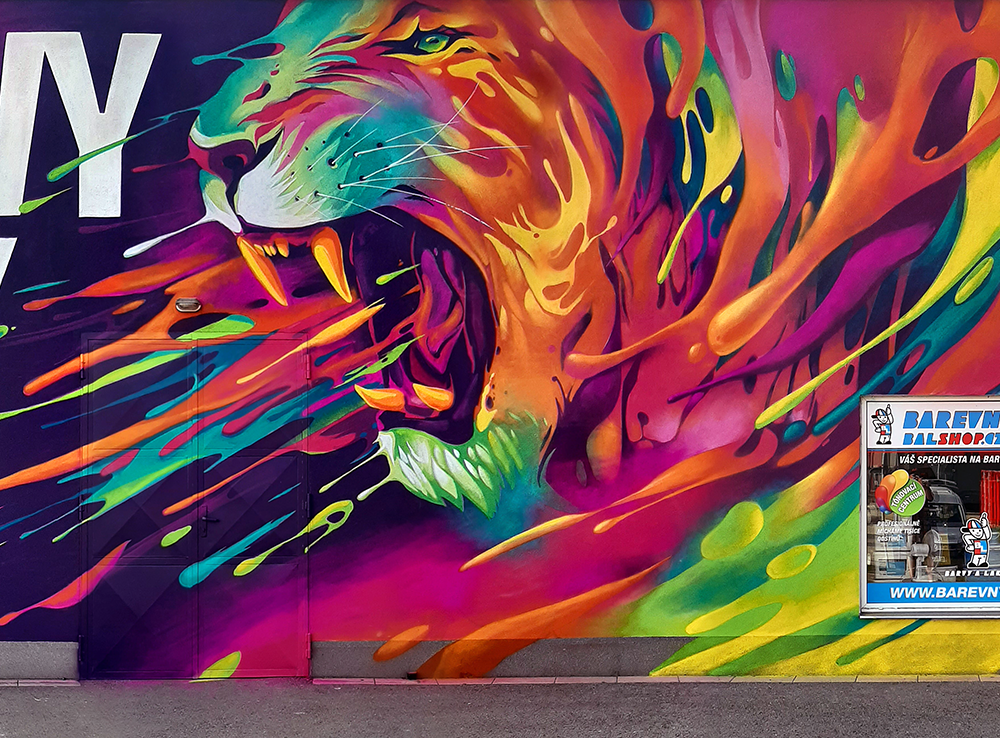 MURAL VARNISH COLORS
"colour against grey"
The mural is located at a paint and varnish store in Mladá Boleslav. The client gave us a free hand towards the concept.
We've offered two concepts to accommodate the entire facade. We originally intended to portray a monkey, but unfortunately the client had a personal problem with that. As a result, depicting a lion (which is also in the emblem of the city) was a more appropriate solution.
process from our perspective
digital sketch > realization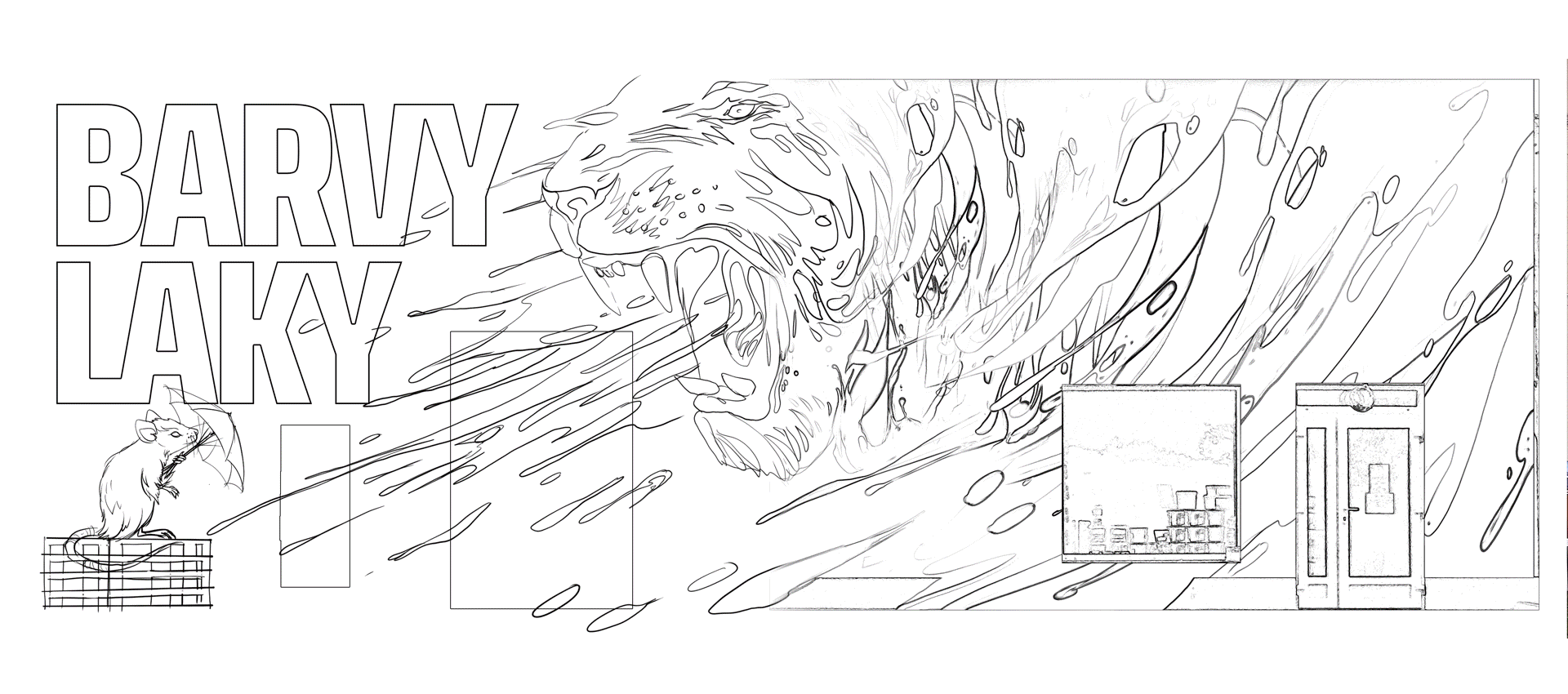 Vojta Spolek
We already thought about using the facade as an advertising space 6 years ago. The location of the banner is limited by legislation and is subject to the approval of, among others, the building authority and the transport inspectorate. The painting is problem-free in this respect. We approached the Ostrava company, but here, despite several rounds of negotiations, we were unable to come up with a proposal that would meet our requirements. Ondřej Beneš listened to our ideas and basically the second proposal fully met our requirements. The implementation went smoothly and the result exceeded expectations. We can warmly recommend the __STROY company of genius artists Ondřej and Jirka.