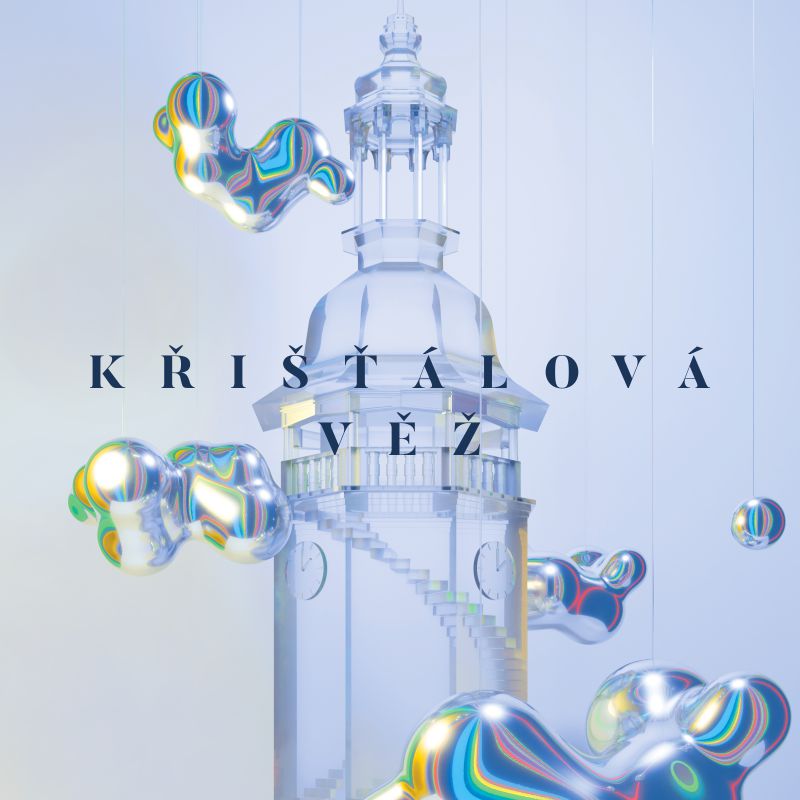 Installation in the North Bohemian Museum
The Crystal Tower is an art installation in the North Bohemian Museum that tells the story of Glassmaking in the Liberec region. The client is Crystal Valley, which serves as a connection between the glass tourism in region of Liberec and the North Bohemian Museum, where the installation is located. The task was to comprehensively tell the story of Czech glass, which has a rich history. At the same time, the installation was created together with a glass installation of a ladder to the sky and mirror clouds by the Salansky studio.
Ladder, clouds and projections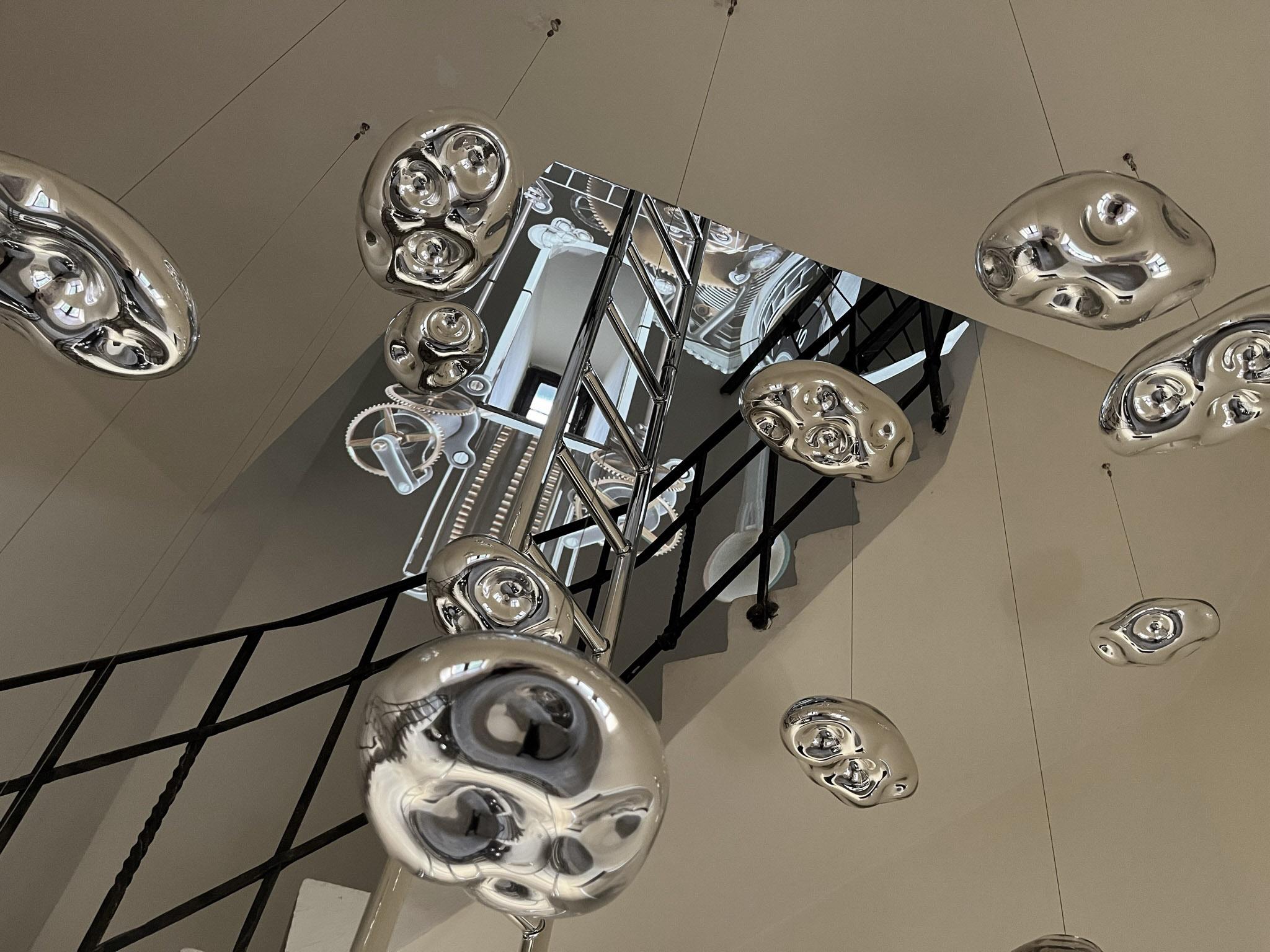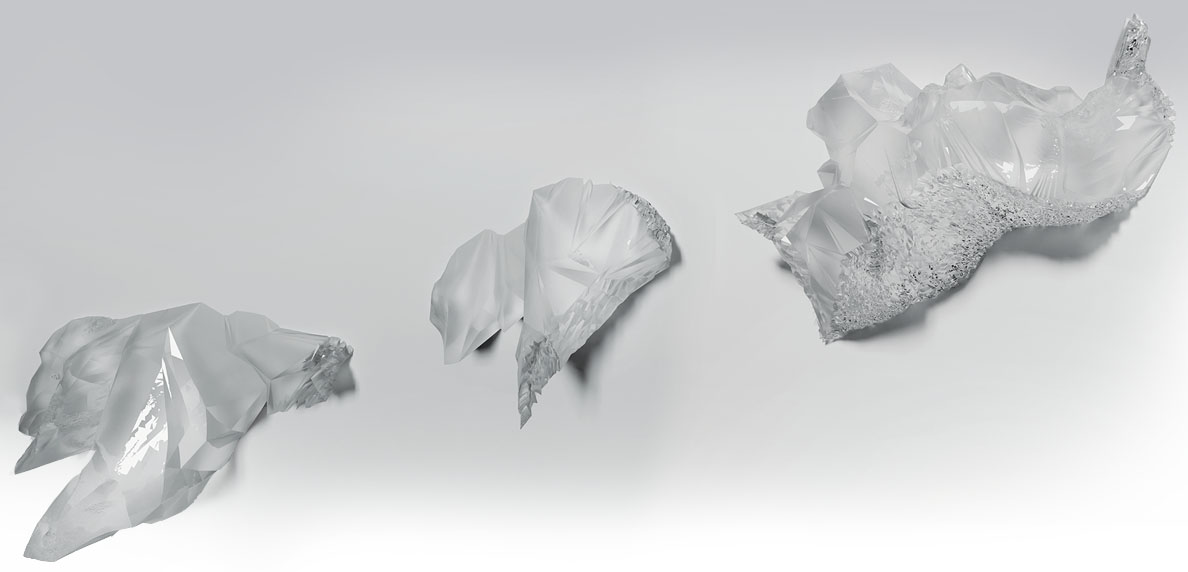 Installation parts
The tower is a very specific space that has atypical dimensions. We simulated the projections in a 3d program to solve the exact placement of the technique against the installation of the glass ladder that passes through the axis of the tower and the mirror clouds. We have spread the individual installations over the entire corridor of the tower and gradually dose the viewer with knowledge in chronological order from ancient times to the present day.
Lower part - elements and glass
The exhibition begins with a projection that tells the story of glass from the very beginning of the creation of sand itself, the basic material for glass production. The installation of a ladder starting from a pile of glass sand also begins here.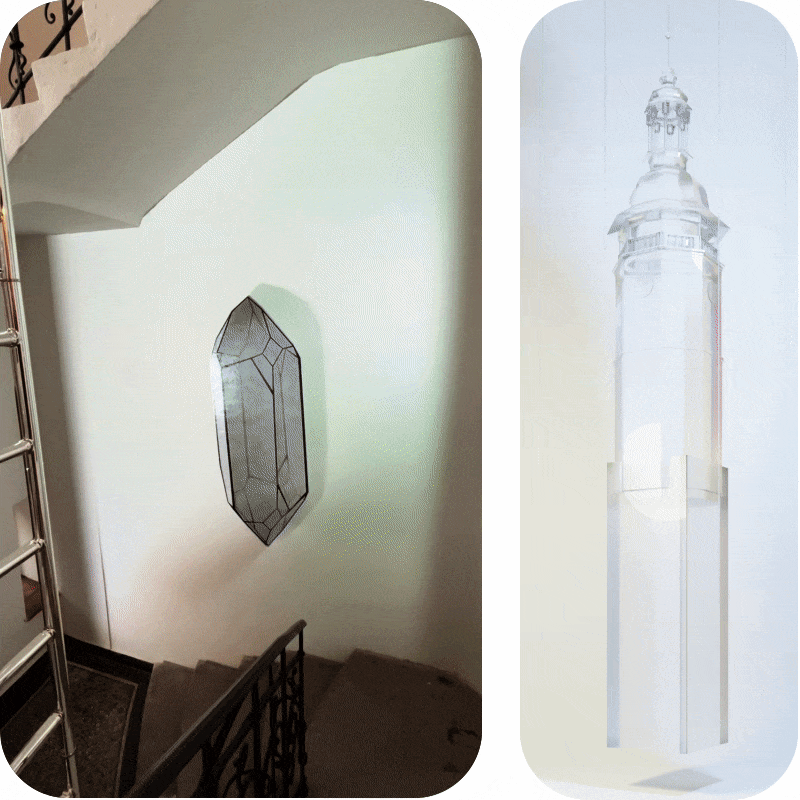 Individual stops
After the first projection, we continue with individual stops in the form of anamorphic prints that tell the story of the early beginnings of glassmaking in the Liberec region. We've stylised the scenes with glass material to match the overall vibe.
Main installation
We created the main installation in the middle part of the tower. Its place was determined by a platform on which several viewers can observe the installation together. The installation consists of 4 synchronised projections that create a 360-degree image going up the stairs. The basis is a timeline supplemented with looped animations. these are accompanied by the sonorous voice of the narrator, explaining the stories of the Crystal Valley
Time machine
In the upper part of the tower, right next to the clockwork, there is an animation representing the time machine, which presents interesting time intervals in glassmaking.